Greetings, friendz,
Thank you for all the great art and thumbs up to everyone contributing to the Open Clip Art Library! The community is blossoming.
We're very happy to report that over the last few weeks we've had a massive jump in users who give us a Facebook like, surpassing the 3,000 mark. We'd also really appreciate a follow on Twitter @openclipart or Google+.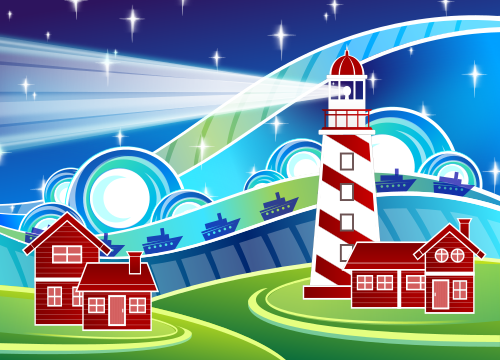 Regardless of what platform you choose you'll be able to follow current news and uploads to the ever-expanding database of YOUR art how YOU want it. We can always use your help growing our library, and thank you again in advance for telling your peers! Let's all keep the practice of sharing in the forefront of our minds.

Abstract Landscape by Viscious-Speed (/user-detail/Viscious-Speed)
What's particularly great about this Open Clip Art Library 3.1 release:
Our new favoriting system
A better landing page including more main page features and the most popular clipart.
Collections have been improved
Our server has been moved to a big linode box, thanks to gandi.net for supporting our development
We added imagebot image editing to each clipart page simpy click the "Edit Image" button on a Clip Art detail page.
Now you can set the resolution of the raster art you desire to download by entering a number into the white box on a Clip Art detail page and by pressing the orange [PNG] button. You can copy the link in that box and use it as HTML anywhere on the web.
As we look to the future, Open Clip Art Library is absolutely commited make it easier to upload, download, and share. Please participate in the development of the project today.
Please enjoy the Open Clip Art Library 3.1, and keep on sharing. Also, please consider donating to support the infrastructure which keeps our community running! We need your help to make the Open Clip Art Library the best public collection of Clip Art that "anyone may use for any purpose" in the world!